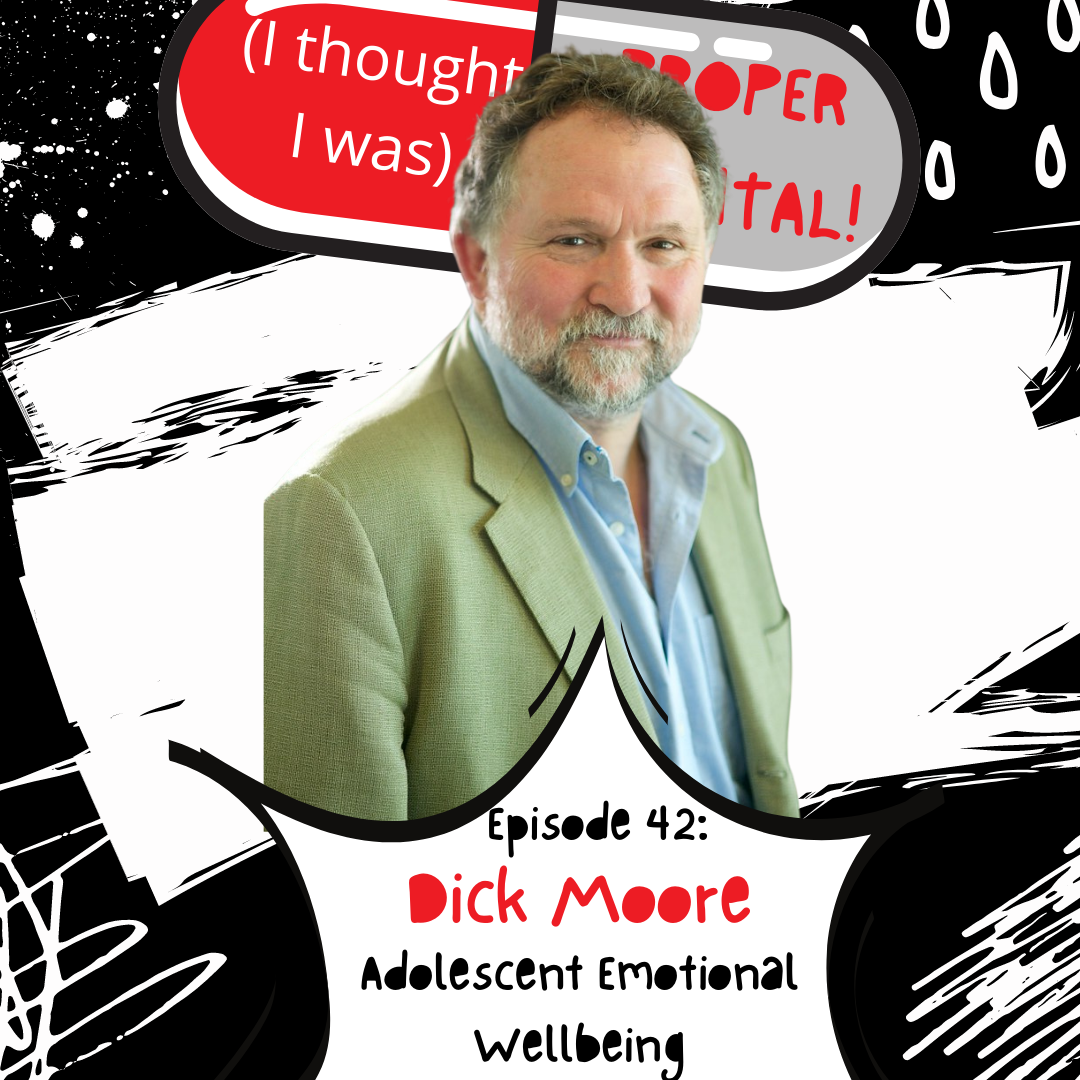 Welcome to Proper Mental episode 42!
My guest this week is Dick Moore!
Dick Moore became a mental health campaigner after his son died by suicide at the age of 21.
He is now is an internationally recognised speaker who visits businesses and schools all over the world to talk to pupils, teachers and parents about the challenges of adolescence and the signs and symptoms of mental health disorders.
Dick has also been an English teacher, rugby coach and spent 20 years as a Headmaster, he is a Mental Health First Aid instructor and Tedx speaker.
On this episode we chat about his work in schools and how the school system can affect young people.  We chat about his family and the tragic death of his son, Barney.  We chat about teenage brain development, the difficulties of being a young person, building emotional resilience and learning to dance in the rain.
You can learn more about Dick and his work on his website www.dickmoore.org.
You can watch his powerful Tedx Talk here:
Dancing or drowning in the rain? | Dick Moore | TEDxExeter - YouTube
You can connect with me via social media @propermentalpodcast or my website www.propermentalpodcast.com!
If you'd like to support the podcast by buying me a virtual coffee you can do so at www.buymeacoffee.com/propermental and I would be incredibly grateful!
Please take 5 mins to leave me a lovely 5 star review and help me get this podcast in as many ears as possible, it really is appreciated and makes all the difference.
If you need to find support services of any kind in your local area, contact www.hubofhope.co.ukl.
Thanks for listening!  Enjoy!